Unleash your creativity & have fun with Art On-The-Go!
Looking for a unique and exciting way to entertain kids? Our mobile art studio has got you covered! We bring art to the community through partnerships with local businesses, farmers markets, and birthday parties making art more accessible to children across the DMV area.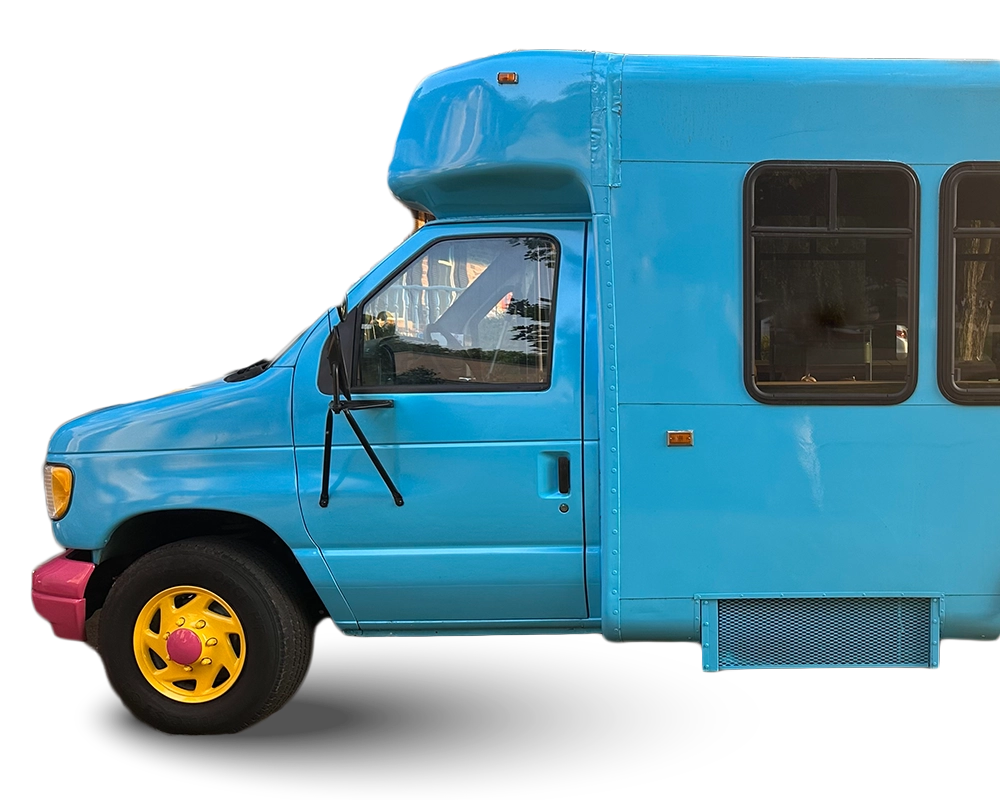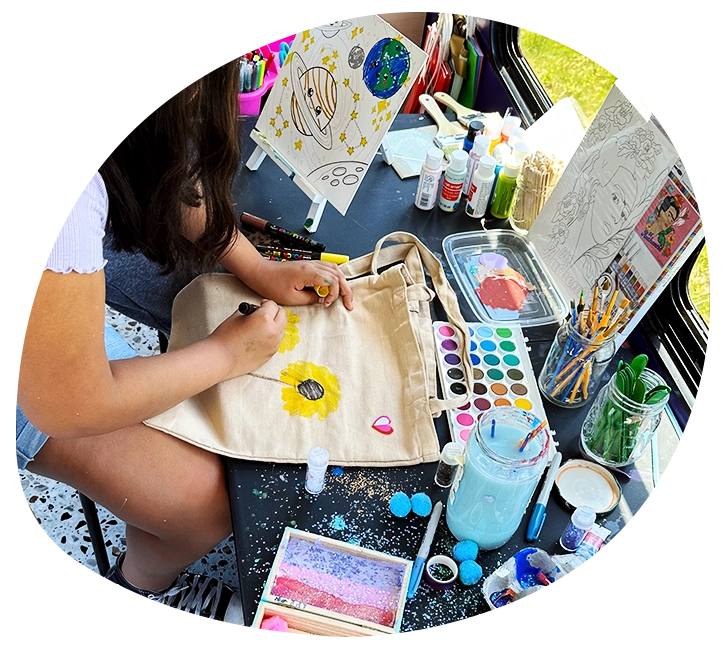 Birthday Parties
Let The Magic Art Bus create a magical birthday experience! We pack the bus with all of the art supplies needed for your special day. Each party guest will make their own creation and design a group banner for the birthday person at the end of the party.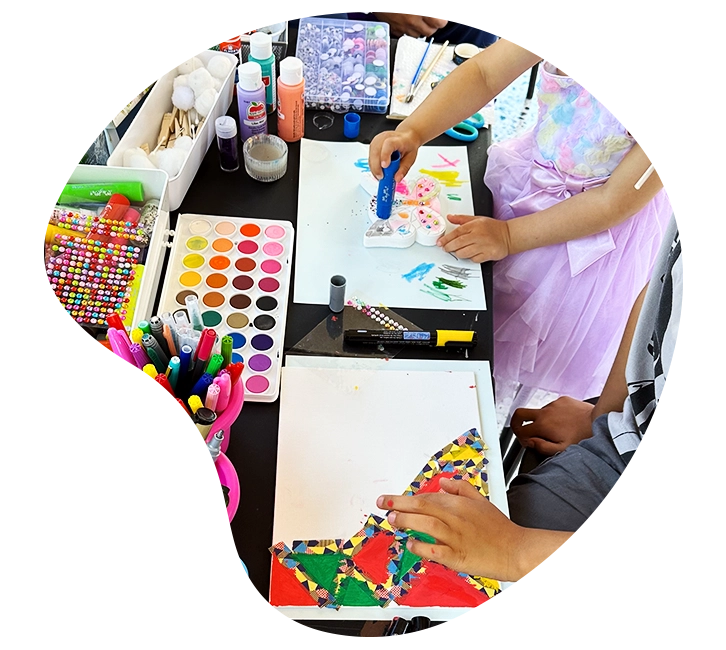 Events
We are happy to partner up with other small businesses in the community. If you have a special event and need to entertain magical children, we will bring all the fun to your location.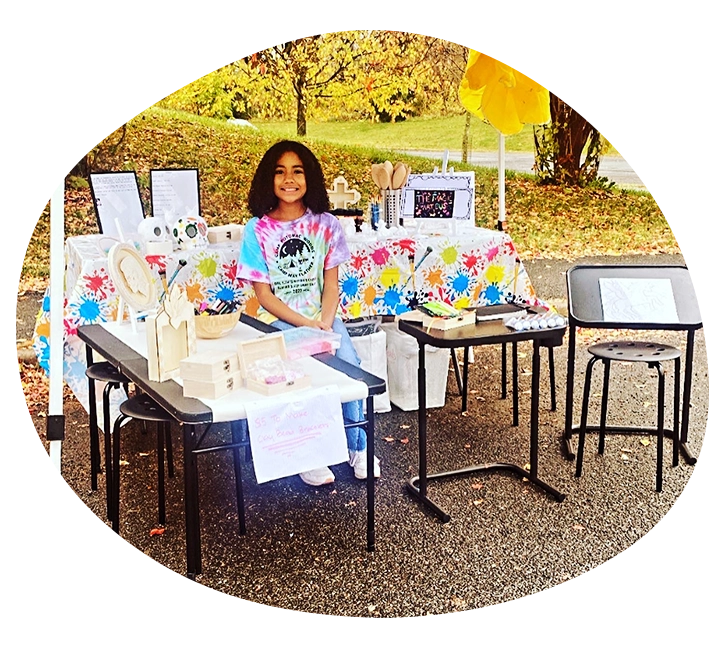 Farmers Market
Weekends are always fun for outdoor pop-up art activities. We sign up with Farmers Markets around the DMV. Families are more than welcome to stop by and hang out with us to do a craft or take a to-go kit. Our themes might change by season or special holidays.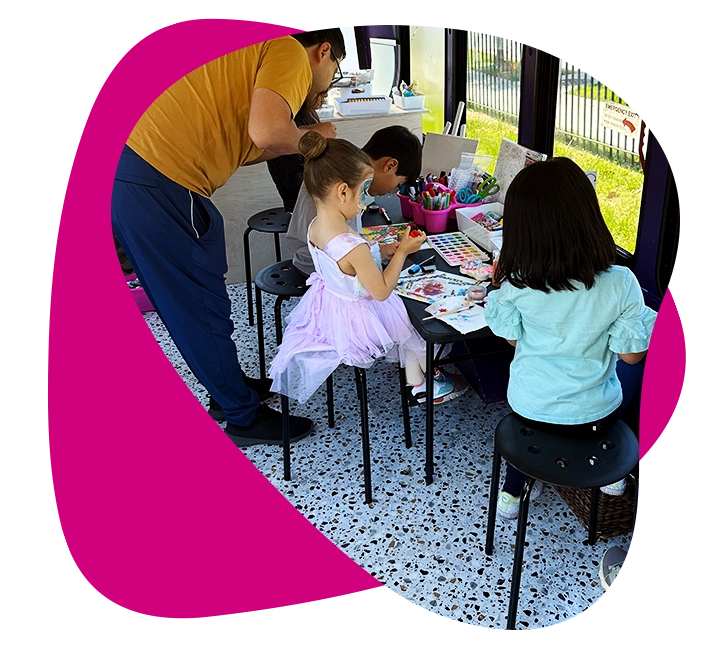 Looking to create a truly magical birthday experience for your child? Look no further than The Magic Art Bus! Our unique art education for kids approach allows your little artist to let their creativity run wild, all from the comfort of your home, workplace, church, or any other location you choose within the District, Maryland, and Virginia (DMV) area.
Our customizable birthday party packages are designed to cater to your child's individual needs and interests.
Say goodbye to post-party mess and protect your carpets and sanity with our mobile bus!
We offer a range of creative activities for all ages, including painting, drawing, mixed media, and more. And if you don't see what you're looking for, just fill out our contact form or get in touch with us directly for more information.
Choose The Magic Art Bus for your child's next birthday party and let us help you create a truly unforgettable experience that will inspire a love of art education for kids and creative expression for years to come!
Catch us at our next stop!
On the hunt for an exciting and engaging children's event idea? Need a child-friendly activity for an upcoming community event? Look no further than The Magic Art Bus! Our pop-up arts and crafts activities are perfect for families looking for a fun and creative way to spend their time together.
Our art education for kids approach encourages self-expression, imagination, and independent thinking, fostering a love of learning and a sense of curiosity that will last a lifetime.
With all materials provided and a variety of art activities to choose from, The Magic Art Bus is the perfect addition to your next children's event.
We partner with a range of different venues, including Farmer's Markets, breweries, wineries, and church events to provide an interactive and hands-on art experience for children of all ages. Contact us to schedule your next event! We'll then work with you to customize and confirm all the details.